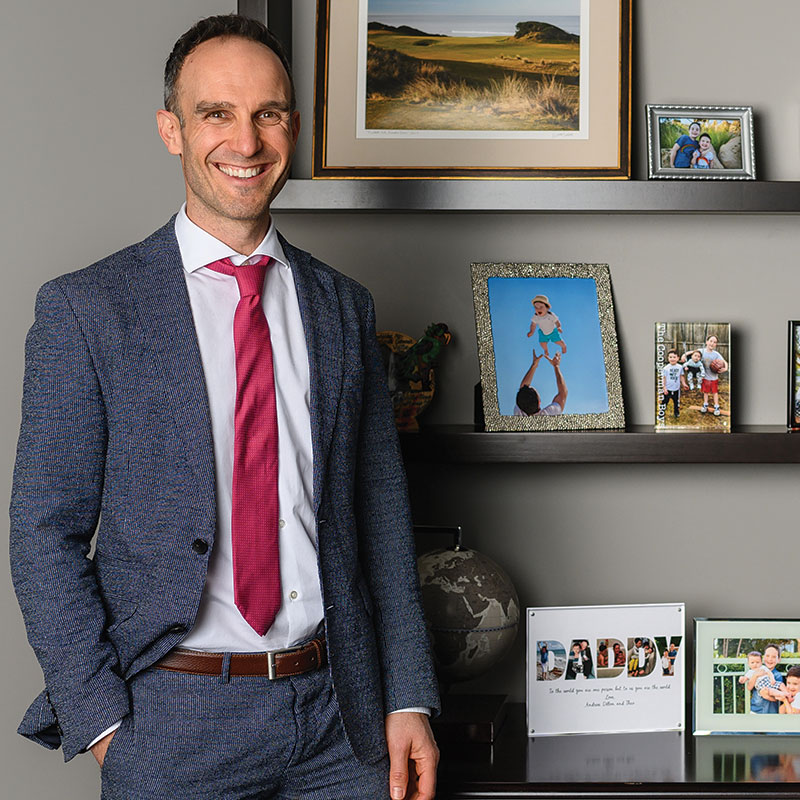 Dr. Ross Cooperman is double Board-certified in Plastic and Reconstructive Surgery and General Surgery.
Dr. Cooperman attended medical school at George Washington University and completed a General Surgery residency at St. Barnabas Medical Center in Livingston, NJ. During his residency in Plastic and Reconstructive Surgery at the University of Louisville, he worked alongside specialists renowned in all types of plastic surgery, but focused his education and training on breast reconstruction and microsurgery. In 2010, he returned to Livingston to open his practice.
Dr. Cooperman focuses on breast reconstruction and specializes in microsurgical applications, including the DIEP and PAP flaps.
In addition to reconstructive surgeries, Dr. Cooperman also offers cosmetic procedures, including breast lift, breast reduction, breast augmentation, post-weight loss body contouring, tummy tucks, and liposuction.
Dr. Cooperman was named one of the Top 50 Plastic Surgeons in New Jersey by US News and World Report (2012) and one of the Top Doctors in the New York Metro Area by Castle Connolly (2013). He's also earned Resident of the Year, Excellence in Teaching, and Academic Excellence honors.
Dr. Cooperman is the official Plastic Surgeon for Seton Hall University Athletics.
A Patient-Focused Philosophy
My practice is built on developing positive relationships with our patients. During an appointment, I take the necessary time to listen, answer all questions, and understand your unique expectations and aesthetic goals. Together, we explore the options and choose the procedure best suited to your needs.
Our patients might have different goals, but they have one thing in common. They all want to feel better about themselves and to love their results.
Plastic surgery is a journey toward building more confidence and feeling your best.  We are here to support you through every step of that process in a safe and caring manner. My staff and I are passionate about providing exceptional care and a positive experience.
Compassion and trust are large parts of our approach. We want our patients to always feel that we are available, and certainly have their best interests—and best results—at heart. We want you to be confident you have made the right decision in choosing us and your procedure.

"Dr. Cooperman is attentive, caring, personal, kind, concerned and emotionally involved with his patients. He helped me through my breast cancer battle from day one until my reconstruction was done and I was happy with my results. I would see him if I had any other issue.....I trust his judgment and knowledge."
Connie
"My family and I went in for an emergency. My little sister had a very deep cut on her forehead which required Dr. Cooperman to stitch up. One of the best doctors I came across. Very polite, understanding and completely walked us through the process while my little sister was getting her stitches. Showed a great deal of compassion and made us feel very comfortable being there despite our emergency. I'd honestly would recommend Dr. Cooperman to all of my friends and family."
Patricia
"Dr. Cooperman is an A+++ plastic surgeon. He not only displays a suburb combination of medical and technical skills, but is a surgical artist as well. And lastly, he is simply "nice." For five years, other plastic surgeons refused to take on my medical case, but he did and I could not have been more pleased with results."
F Lbatt
HAVE A QUESTION ABOUT THIS?